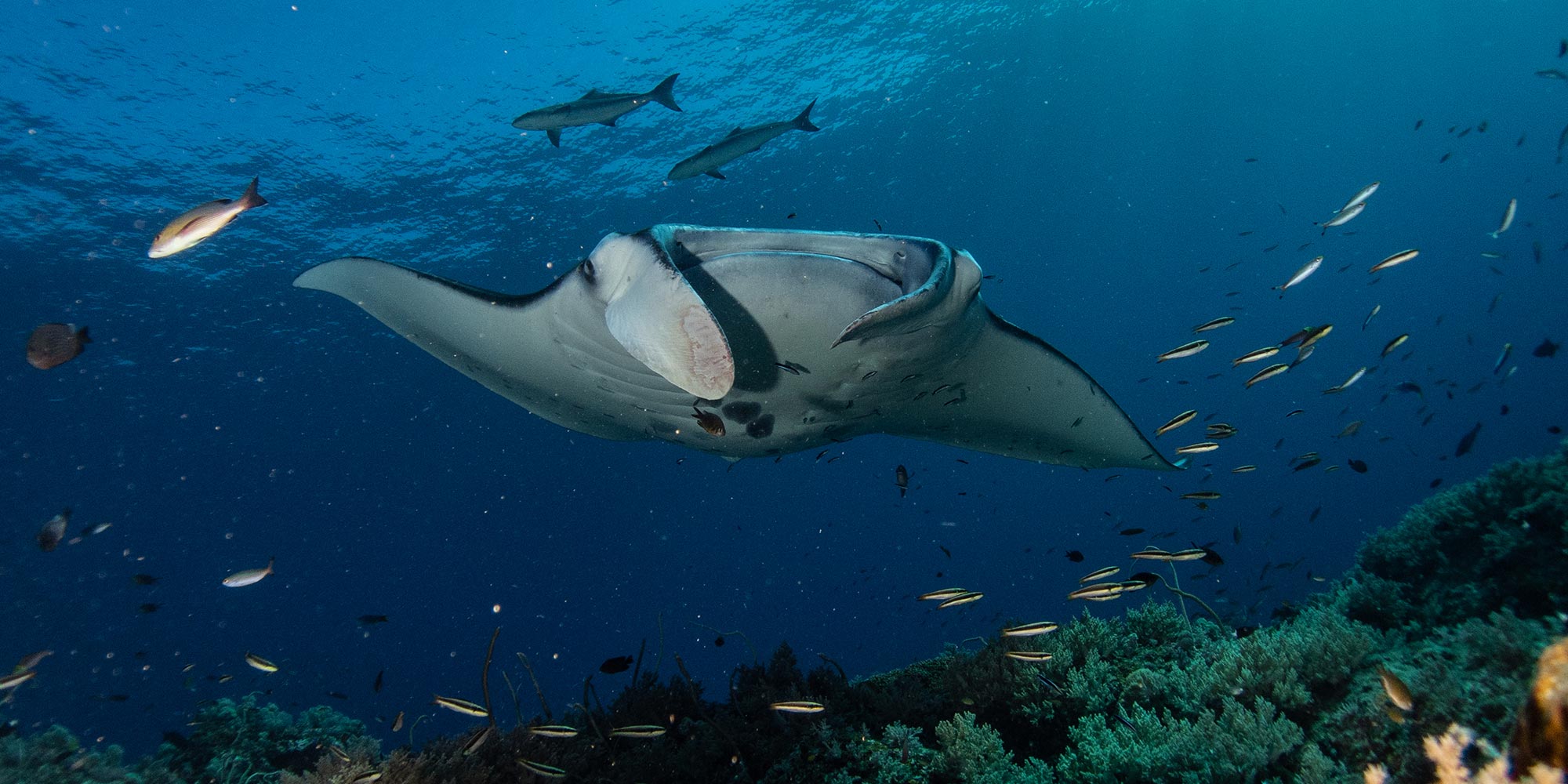 Schade, dass was zurückgehen muss, aber dann freut sich jemand anderes :)

Schick das Paket bitte zurück an:

Naturapack GmbH
MANTAHARI
Industriestr. 12
33161 Hövelhof


Alles, was zurückgekommen ist + initiale Versandkosten bei vollständiger Rücksendung der Bestellung.

Nachdem deine Bestellung in unserer Logistik eingegangen ist, sendet uns unser Logistikpartner NATURAPACK eine Übersicht der Retouren, wir erstatten direkt im Anschluss. Es kann also sein, dass nach Ankunft der Retoure 3-4 Tage vergehen, bis du das Geld zurück auf dem Konto hast, da wir nur 2x pro Woche eine Retouren Übersicht erhalten und nicht täglich.
TO ASK? MAYBE THE ANSWERS ARE HERE!
Transparency is fundamentally important to us. From the start, we communicated the donations and the percentage of the profit that they make up. We've tried to list the most frequently asked questions separately by category, maybe you'll find some information you're looking for here.
We do that, but long-term. We try to tackle the cause, the people. In our opinion, long-term is the most effective thing you can do. Of course we also support local clean ups, but if the never-ending stream of plastic doesn't slow down, you'll only deal with the symptoms instead of working on the causes. Tackling from all sides at once is ideal, and once we're a little bit bigger we want to collect and upcycle on a larger scale.
Of course every customer is a brand ambassador. Anyone who wears the brand and ideally knows a little bit about the topic can talk to others about it and expand their sphere of influence. Anyone who wants to become active can get involved in our Mantahari Oceancare e.V. very soon. News on this coming very soon!
Basically, helping hands are always in demand. However, especially in Indonesia, it is anything but easy with visas for social work. In addition, the research location is so small that the time would have to be significantly longer than 1 month for the training to be worthwhile at all. But we would be happy to put you in touch with the MMF, maybe something will come up!
Soon! The association is in the starting blocks, then money can be donated independently of product sales, which can either be used for current projects or donated directly to the MMF.
In the future we want to offer ready-made workshops for schools with a larger team, also organized through the association. Until then, the founder Tim likes to come to schools for project days or other projects if it works out in terms of time and location. The dates are the most fun and it's always nice to sensitize the next generation to these topics.
Belongs too! Especially in the areas of sustainability, personal responsibility and change management, Tim has already given a number of lectures and has always received very positive feedback. Feel free to contact us at any time if you are interested.
In short, an adoption is a nice representation of a donation. We donate to the MMF, for which we get a certificate and the "rights to a name" for an individual who can also be easily identified by the unique imprint on the stomach.
We have agreed with the MMF on a donation of 200 USD per manta ray adoption. Since there are a lot of stingrays around Nusa Penida and Komodo National Park, there's still a lot to adopt!
Yes, it is possible and many Mantahari fans have already done it! You can simply send a donation of 200 USD under the following link and send us the confirmation or a screenshot with the desired gender and the name of the manta rays to hello@mantahari.com. We will then take care of the rest! https://marinemegafauna.org/adopt-se-asia
The individual gets as much or as little of it as the turtle swimming next to the ray. He stays free, untouched and does what manta rays do. But the money from the adoption will be invested in education and research, which should sustainably improve the situation of the mantas on site.
No. The manta rays are not invasively chipped or tagged, the identification runs via a purely optical database. This means that divers, whether tourists or researchers, submit photos of manta rays to the mantamatcher.org database and we will be notified if one of "our" manta rays is sighted
Manta rays belong to the Mobula genus and are divided into two species, the giant manta rays and the reef manta rays. Reef manta rays can reach a wingspan of up to over five meters, giant manta rays even up to over seven meters. In the Elasmobranchii class, they are even quite closely related to sharks, but feed exclusively on plankton, which they absorb through their conspicuous filter system. They are completely harmless to humans and fish, and contrary to popular belief, have no venomous sting.
To date, we have only donated our money to the SE Asia location in Indonesia. There the money goes into the budget, which is used for education and internships. We get e-mails about larger investments and are always allowed to have a say in what the money is used for, sometimes it goes to research equipment, boat rental and of course the internship programs, which offer young Indonesians the opportunity to deal with the topic (micro- ) to set apart plastic.
We receive regular reports and also coordinate many issues with the on-site team in advance of investments.
The MMF is a global organization that is organized in America, but has its headquarters in Mozambique because the founder lives and researches there. Our local contacts are Ellie and Janis, we were able to enable Janis to do an internship in the second year of business and she stayed! She is now a project leader in Indonesia and we are very proud to contribute a small part and her salary to it.
You can of course ask us questions at any time using the contact form and read the blog posts, here you will find some information, especially in the "Indo Updates". Otherwise you will of course find a lot of useful information on the MMF homepage (marinemegafauna.org).
Die Caps wäscht man am besten mit einer Nagelbürste, ordentlich Wasser und etwas Seife :) So habe ich bisher alle meiner Caps wieder ganz gut sauber bekommen.

In der Waschmaschine haben sie nichts verloren, da sie dort zerknautschen und die Form verlieren.

Eine gute Möglichkeit ist auch, wenn man sie mit einem "Capgitter" in die Spülmaschine packt. Richtig - Spülmaschine :) Da halten sie die Form, werden nicht durcheinander gewürfelt und werden super sauber. Man findet diese Capgitter online recht schnell.

Currently you have the choice between Taiwan and China when it comes to recycled and certified yarns. We found a producer in China who manufactures the hats and caps certified according to the Global Recycled Standard (GRS), the working conditions are good and the quality is very good. We are aware that this is not the optimal yet, as the transport route is long (however, we only use the train transport route here), but it is currently the best option for us. However, we are in constant contact with other companies and producers and would like to produce Long-Term in Indonesia in order to help locally with jobs.
The clothing comes from our partner club collection and is manufactured in a fair factory under certified working conditions in India. GOTS and fair trade. We are of the opinion that you can have such a good impact in economically weak countries if you follow the criteria.
Yes and no. The bottles have no defined origin, but are bought as raw material. We are not (yet) in Ocean Bound or other programs because we are simply too small for it. Still. Of course, the goal in the medium and long term is to go collecting yourself and thus have a double impact. Until then, we're happy to tie any bottles into the caps and hats so that they don't even find their way into nature.
Some ask us that, the answer is relatively easy. Unfortunately, as a small brand, we still have to look at what we produce and how much we can then do in each case. So far, the few children's products have not sold so well that we can expand this greatly. But we try to continue to offer new things for the little ocean lovers.
We keep it very close to 50% of profit. This means after tax, deducting the purchase price and the costs incurred for the sale. With a cap of 34.90 euros, for example, 10 euros go directly to Indonesia.
No, we "collect" first to keep bureaucracy and bank costs as low as possible. We also sometimes withhold donations in order to use the money available to invest in the new collections. But everything is noted exactly how much money should go to Indonesia and the amount donated so far speaks for itself.
Our caps are mainly made of GRS-certified PET bottles. The fabric consists of 100% recycled PET and accounts for between 68% and 71% of the total weight, depending on the cap model. The inside of the shield is made of 100% recycled PE and depending on the cap model, either a metal buckle or a snapback closure made of conventional PE is used. The snapback closure cannot currently be recycled because it would become brittle. However, we keep ourselves informed and will try to offer a 100% recycled product as soon as this is possible. Now every cap is made from at least 96% recycled plastic.
Your question was not included?
We look forward to your message and will try to reply as quickly as possible. Maybe the question will make it into the FAQs here.