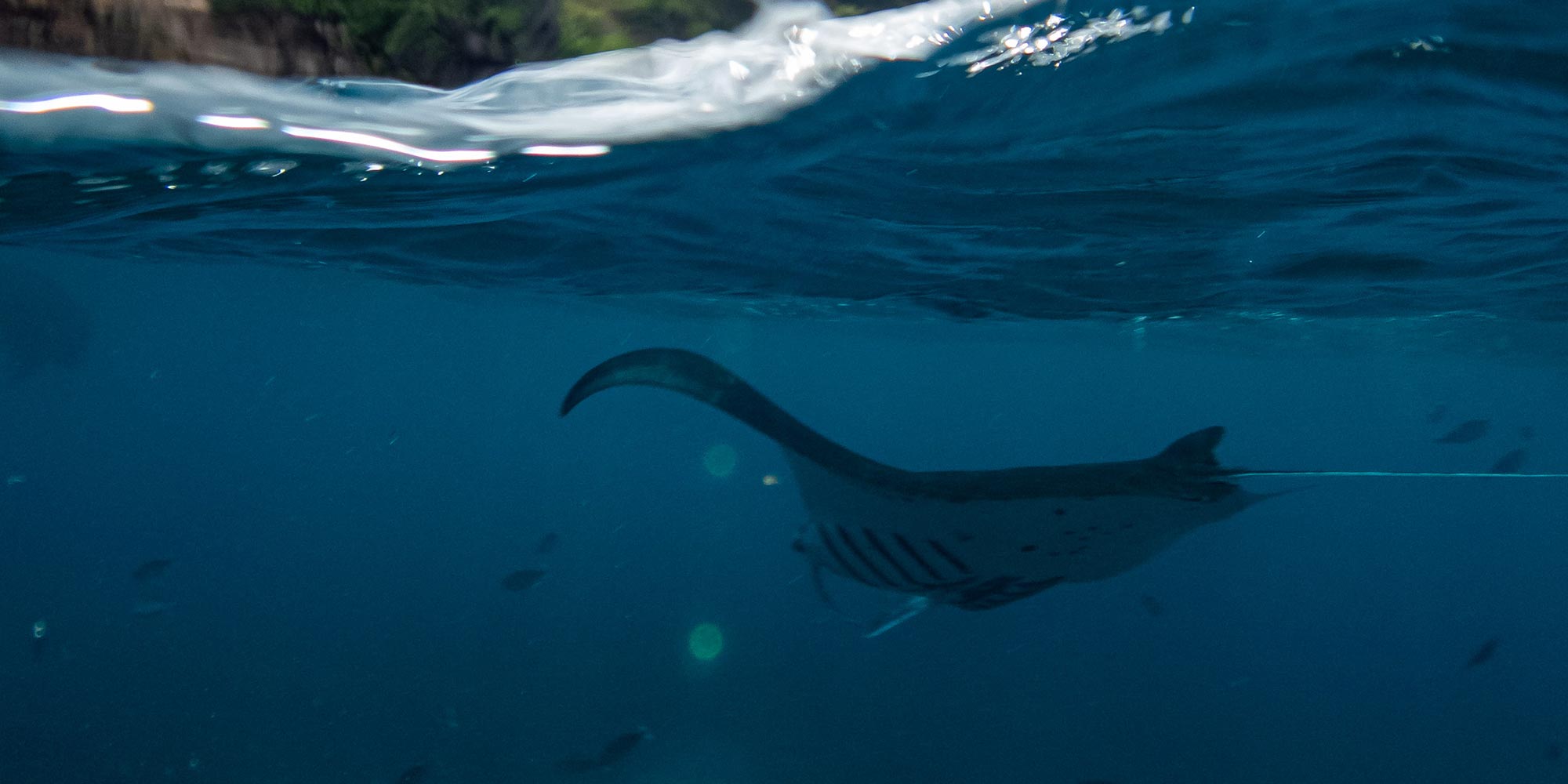 THE OCEAN HAS A PROBLEM. US.
We want to take action against marine pollution. On site and in everyone's mind, because: The western world also has a large share in the pollution of our oceans! Every product helps with the donation share in Indonesia to help finance research, education and cleanups and we have a lot planned here too.
Each year 8 million tons of garbage end up in the sea. Recycling alone is not enough to stop this incredible amount of waste from continuing to grow. In our opinion, the only solution is to avoid plastic.
The MMF conducts on-site research into the extent of the plastic and microplastic pollution in the feeding grounds of the manta rays and takes a close look at the current situation in the laboratory. Isn't it frightening how much plastic particles manta rays or whale sharks inevitably have to ingest every hour?
By the way, on our blog we regularly show insights into what's happening in Indonesia and give tips on how easy it is you can do without plastic in everyday life.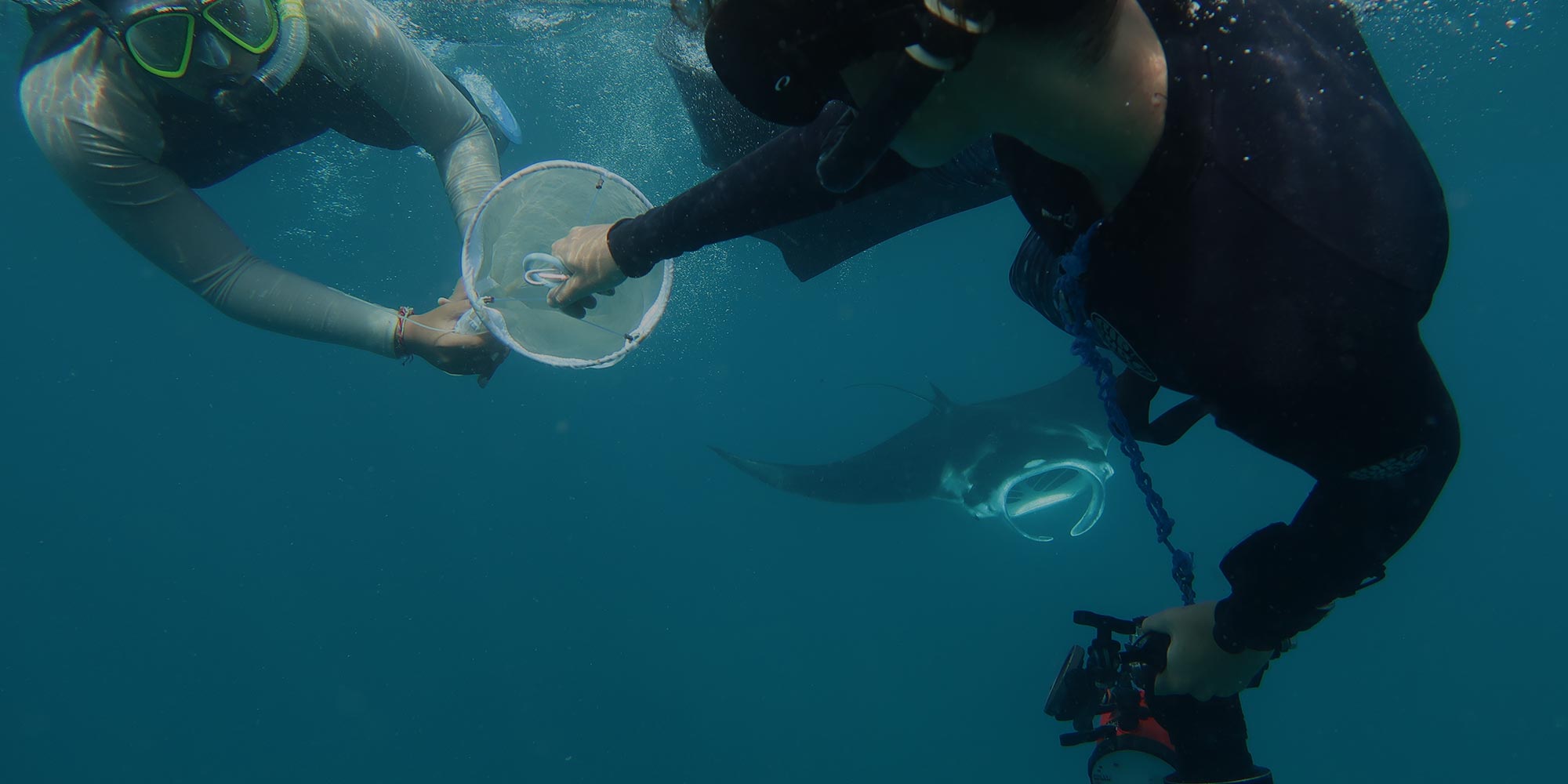 FROM KNOWING COMES CARING
FROM CARING COMES CHANGE
OUR IMPACT IN INDONESIA
Especially during the time of the pandemic, the research site on the small island of Nusa Lembongan (Bali, Indonesia) was in a real bind. Since then, all companies in the tourism industry, which NGOs normally cross-finance, have been fighting for their own survival. It's crazy that our small community project from Munich has been able to cover almost all costs over the past two years and thus guarantee that operations can continue. We are extremely proud that all of Mantahari's customers support us so actively and continue to stand behind the vision and mission.
We are in constant contact with the local team:
JANIS ARGESWARA
The story with Janis and us is special. We were the first to make it possible for the young, talented scientist to be able to work full-time for MMF after her internship. From Indonesia, for Indonesia. Now Project Leader of MMF in Indonesia and we all have a small share!
LEARN MORE
DR. ELITZA GERMANOV
Ellie is a Senior Scientist and our primary onsite contact. The Canadian wrote her doctoral thesis on microplastics in connection with filter feeders and is an absolute expert in this field. We're so glad we had the right person by our side in Ellie from the start.
RAINA ALVIRA
Raina befindete sich gerade in ihrem letzten Jahr des Bachelors in Marine Science und bringt hauptsächlich Erfahrung bei der Arbeit mit Korallen mit. Sie hat schon geholfen Klassen rund um das Thema Korallen Pflanzen und Pflege auszubilden und ist nun für die Field Season unter Janis Fittichen, um mehr über Marine Megafauna zu lernen. Auch Raina hat möchte ihr Skillset bei Vorträgen, im empirischen Arbeiten und als Taucherin erweitern und eine Menge im Bereich Conservation dazulernen.
We are proud not only to be jointly responsible for Jani's permanent position and numerous internships for young Indonesians, but also to have contributed to three scientific papers so far through the donations generated. Everyone who supports Mantahari in any way, be it by making a purchase or following and discussing the project on social media and face to face, has a part in this. From the bottom of the ocean: Thank you.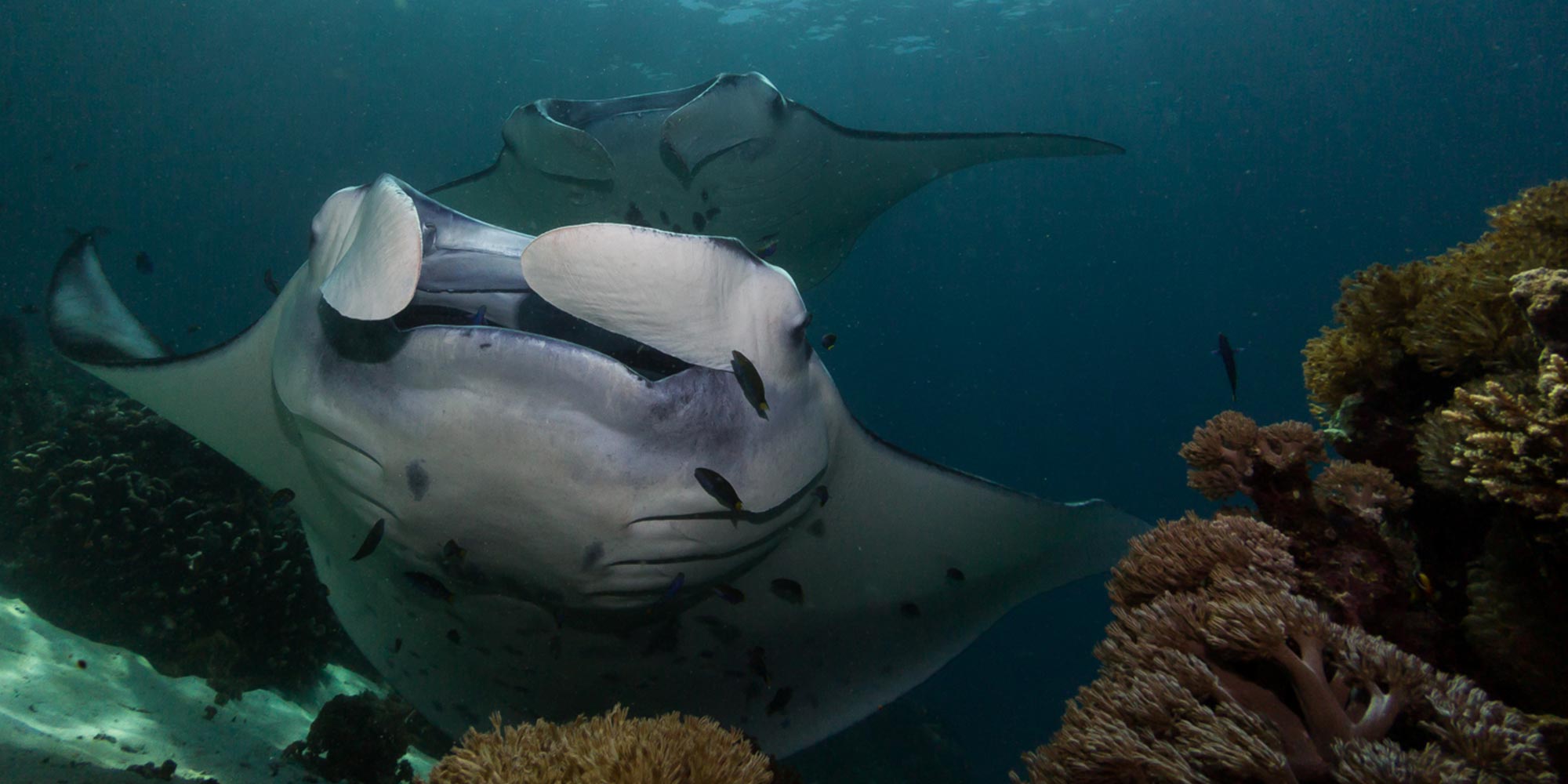 ALREADY MORE THAN 200 MANTA RAYS ADOPTED
BY AND WITH MANTAHARI
WE ADOPT MANTA RAYS!
With other organizations you get a standard mail and maybe a card - we get sponsorships with manta rays from the MMF as a nice and heartfelt symbolic return for all our support - how cool is that?
That means, that we can adopt a manta ray for a donation of 200 USD, name it and receive the certificate. With over 1000 manta rays in the database in Komodo National Park and off Nusa Penida, there is still plenty to adopt!
We were so proud of our first two rays - now there are over 130 rays! You can find examples of what this adoption can look like here. Isn't it great that with the Manta Matcher optical database, each individual can be matched by the unique "Belly Print" and we always get an email when one of our Manta Rays is sighted?
The MMF certificates look so beautiful - you want to become a sponsor yourself? In addition to the donation share of the product sales, with which we regularly adopt ourselves, we also offer private sponsorships. This has already been used as a "guardian angel" at birth, as a Christmas present or simply for yourself. Name rights and certificate are then yours!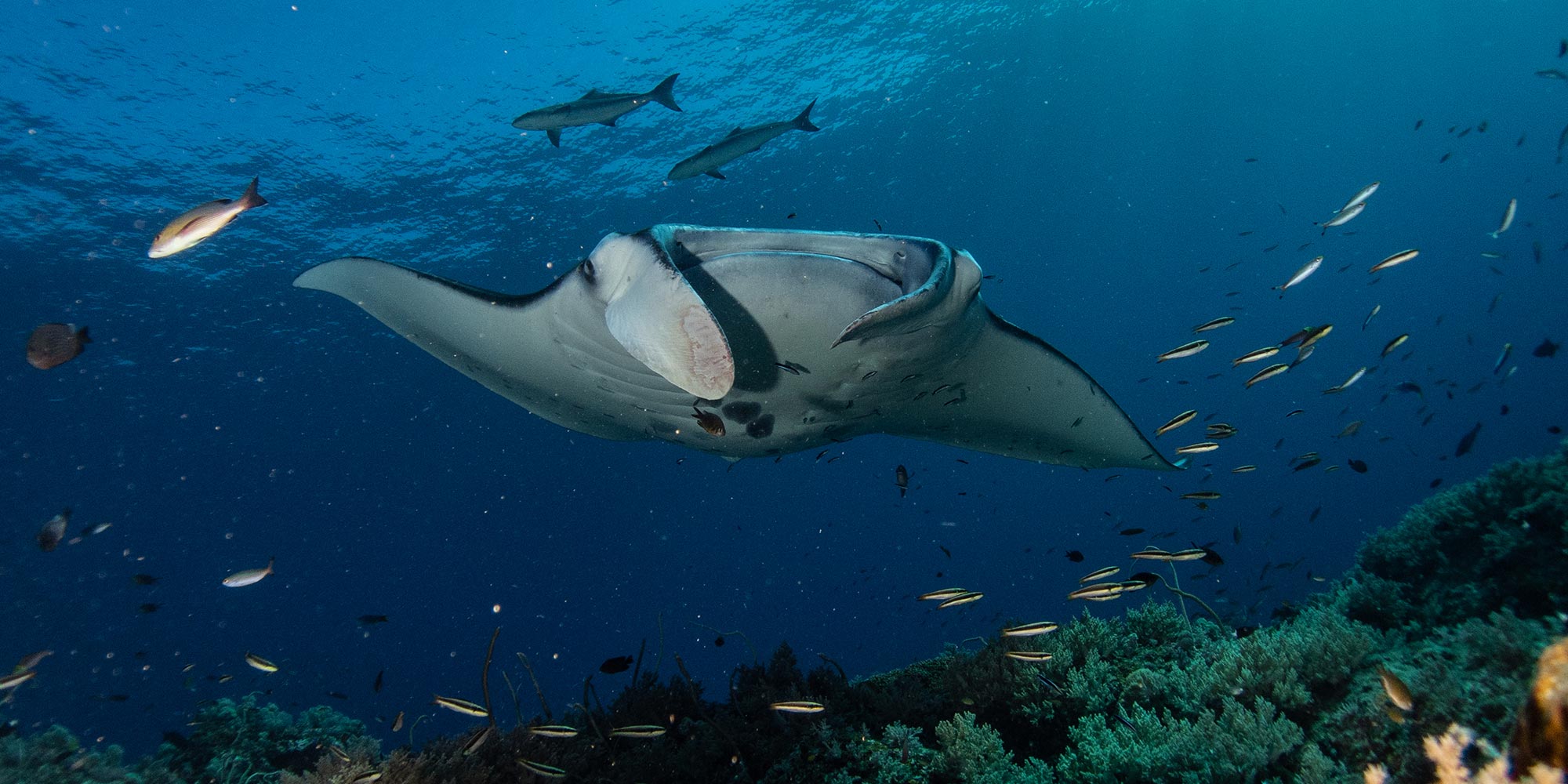 PREVIOUSLY ADOPTED SKATES

Mara | Frieda | Minga | Jessica | Mia | Mark | claus | Agmunda | Bavaria | Lia | Garvey | Emma | Harry | Nelson | Silke | Detlef | Samanta | Diamond | Hope | Zoe | Arjen | Charles | Rock | Gandhi | Xavier | Filou | Romeo | Juliet | Pilate | Jochen | Diversus | Julius | Clement | rocket | Beach | Rookie | Johnny | Amelie | Neptune | Cyber ​​Ray | Kaya | Leo | Caroline | Yeh | gabriel | Elijah | Happy | Deramer | Futures | Papatuanuku | Ranginui | Amare | Karina | Vreneli | Alas | Ellu | Zack | Gaia | Mayan | Carl | Jaferima | Rocher Federer | Leonie | Dancers | Rosi | Mezcalero | Anna | Silas | Vinci | Franzi | Santa | Peter | Spikey | hayfish | George | Selina | Paul | Hannes | Marie | Simone | Tim | Armin-Paul | Nina Romy | Flo Yannic | Muggl Vroni | Kim Tobias | Lisa-Natascha | Benedict Julius | Bianca-Kristin | Potter Jochen | Dory | Moana | Mr Pomberg | Ledaya | Poseidon | Tony | Steve | Pingi | Fruit of the Sol | Convite | Bieber's | Mahalo | Isaria | Monaco | Ziya | Hasi | Chris | Ruby | Raymond | arrow | degrees | Alea Pomp | Christian | Sunny | Hazel | Chikos | Posi | Kathrin-Sabrina | Susanna | Christopher | Trudl | Fimmer | Baguette | Sarabi | Carl Hector | Jack | Klaus | Sven | Coco | Goofy | Manny | Mahatma | Manitou | Monti | Rose | Tina | Bagira | Mausi | Vronique | version | Louis | Franzi | Klausi | Willy | Liegsi | Broncos | Ohana | Juanita | Bruce | Anna | Julius | Xavier | Maximilian | Charlotte | Julian | Lina | Marialla | | Emma | Nelly | Anchors | clean-up | Damny | Bizzy | Origin | Seikind | Blush | Candles | Peacock | cloudy | King | Themba | Bendi | Kuno | Yun | Uli | Schörlchen | Emily | Matilda | Alois | Bato | Trevor | Kalalina | Thor | Marylu | Levi | Saree | Loki | Pax | Alexia | Aileo | Rochey | Noah | Eldrador | Coral | Friedrich Wilhelm | Hildegard | fiete | Justi | Manawa | Charlie Brown | Scotty | Maiking | Peanuts | Mantonia | Evil Twin | Mantasha
Hier ein Überblick über alle Mantas, die zum Stand November 2021 adoptiert wurden und wo diese gesichtet wurden: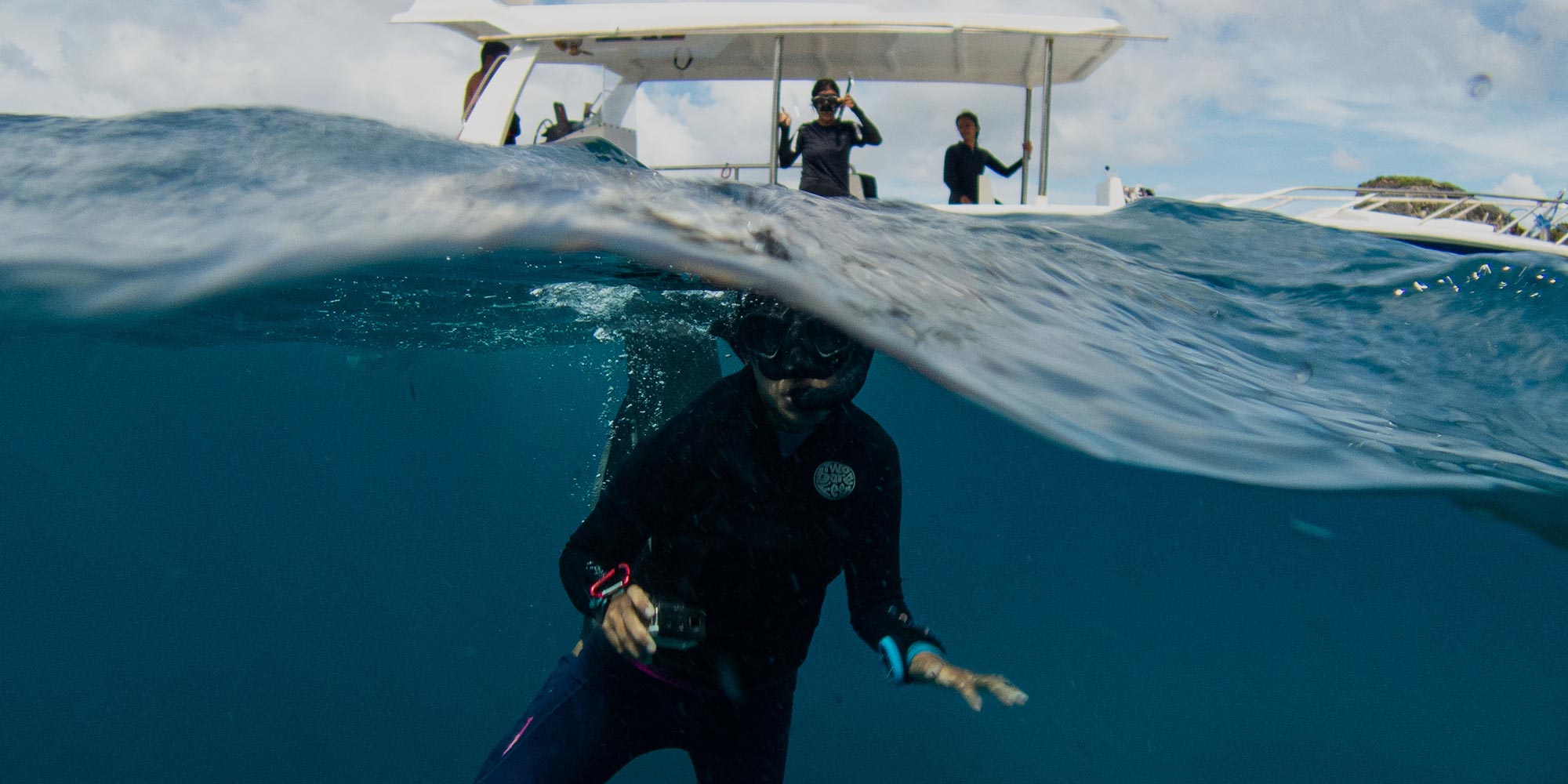 WHAT TO DO AGAINST MARINE POLLUTION?
GET INVOLVED! GET ACTIVE!
Of course, not everyone can be expected to become an ocean activist. Therefore we offer you to help on a small scale. By buying one of our products, you become an ambassador for the Mantahari brand and you may have delved a bit into the core idea of ​​the project. 50% of the profit - with one of the PET Caps, for example, it is 10 euros - will be donated to our partner, the Marine Megafauna Foundation (MMF), donated. Which part of the total amount is donated is explained with the respective product in the shop. In any case, the donation share is so high that the costs of the project are covered - nothing more.
Have it on site we can already make a difference, thanks to the many products that thousands of Mantahari Brand Ambassadors are already using, we have already been able to donate almost 30,000 USD to Indonesia, where our colleagues Ellie and Janis continue to support interns and give everything for research and education on site..